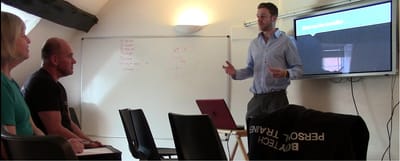 The Bodytech Institute of Training and Education (BITE) is the West Midlands and Mid Wales Number 1 Fitness Education Centre, offering a wide range of courses tailored to the leisure and Fitness sector.
Learn in one of the most respected and established fitness facilities in the region under the guidance of some of the most experienced and qualified teachers in the industry.
Offering so much more than the average course, choose BITE and receive unlimited access to face to face support and advice from our highly qualified team as well as use of our facilities to hone your skills for the duration of the course.
We are a member of Active IQ meaning all our qualifications are Ofqual regulated and recognised nationwide.